Cluj-Napoca, is located in the center of the historical region called Transylvania, in the northwestern part of the country, is one of the most visited cities in Romania. Cluj-Napoca represents an important academic, industrial, cultural, technical and business center.
The city was founded more than 2000 years ago and became famous as the Treasure Town because of the wealth it enjoyed during medieval times. Today, the town boasts a great number of archaeological sites, churches, cathedrals and monuments and has remained one of the most important towns in Transylvania, in terms of economy, academics and culture. Recently awarded with the title of The European Youth Capital 2015 after a strong competition with other 12 distinguished cities that applied from across the continent, Cluj-Napoca was also a candidate city for The European Capital of Culture in 2021.
TRAVELING TO CLUJ NAPOCA
By airway: Cluj-Napoca is connected by direct flights with many cities. In order to check the flight schedule please visit: www.airportcluj.ro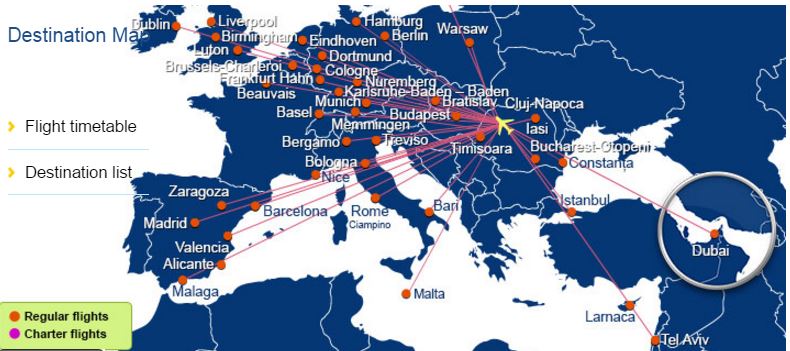 Transfer from the airport can be done by bus or taxi. By taxi, the distance from the airport to Golden Tulip Ana Dome is aprox. 10 km and the taxi costs aproximately 20 lei (4.5 Euro) , day cost is 2.25 lei/km (aprox.0.5 Euro/km) and 2.5 lei/km night cost.
By road: At the junction of four European roads(E60, E576, E58, E81) and crossed by Transylvania Highway, Cluj is accessible both by car (use Google maps below) and by bus (in which case we recommend you to visit www.autogari.ro)